Paradise Lodge
M8515A3ST3FD-0
Total Area:
8515 sq. ft.
Garage Area:
2275 sq. ft.
Garage Size:
5+
Stories:
3
Bedrooms:
7
Full Baths:
8
Half Baths:
1
Width:
150'-0"
Depth:
90'-6"
39'-6"
Foundation:
Crawl Space
Paradise Lodge - Plan M8515A3ST3FD-0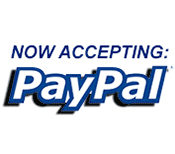 All images are © copyrighted by Architects Northwest. Photographs, if shown, may have been modified to homeowner's preferences or site conditions.
Rustic Mountain Lodge Estate,Rugged and Refined
. The Paradise Lodge is a spectacular luxury residence designed with powerful accents of Craftsman, Lodge, Country and Tudor styles. Arriving at the welcoming front porch, visitors enter the grand foyer with its majestic flared central stairway, with the grand, 2-story great room visible beyond. The formal living and dining room with butler's pantry are accessed via the foyer. The great room anchors an expansive family living area, including a sprawling island kitchen, intimate nook, a stepped-floor theatre perfect for true media enthusiasts, and a private guest or exercise suite. A mud entry, pantry and 5-car attached garage complete the main floor. The second floor features three bedroom suites, a private office, a deluxe laundry, a huge bonus room with step-down games area, and a magnificent vaulted master suite with sitting room, his-and-hers walk-in closets, and a decadent bathroom. The unique third floor has a dramatic overlook to the central stair hall, a vaulted loft or office with balcony, a full bath, and a secret room designed to tweak the owner's imagination. A huge covered recreation porch connects the main floor to the guest house, offering an island kitchen/bar, a living area with fireplace, and dining area. The guest house includes a pool bath and pool equipment room, a 2-car garage plus boat trailer bay, and a complete, vaulted one bedroom apartment on the second floor.
UPPER FLOOR
UPPER FLOOR
THIRD FLOOR
THIRD FLOOR
PLAN DETAILS FOR THE Paradise Lodge - Plan M8515A3ST3FD-0
Area Summary
Total Area:
8515 sq. ft.
Main Floor:
3455 sq. ft.
Upper Floor:
4235 sq. ft.
3rd Floor:
825 sq. ft.
Garage Floor:
2275 sq. ft.
Architectural Style
Farmhouse
Lodge
Shingle
Garage
Garage Size:
5+
Garage Door Location:
Side
Garage Type:
Detached
Foundation Type
Crawl Space

Roof Framing
Trusses
Number of Rooms
Bedrooms:
7
Full Baths:
8
Half Baths:
1
Roof Pitches
Primary:
10:12
Secondary:
4:12
Floor Load
Live (lbs):
40 PSF
Dead (lbs):
10 PSF
Wall Heights
Main:
10'-0"
Upper:
9'-0"
3rd Floor:
7'-0"
Lower:
0'-0"
Roof Load
Live (lbs):
25 PSF
Dead (lbs):
15 PSF
Wind:
85 MPH
Design Features
Best Selling Plan
Bonus Space @ Main Floor & Upper Floor
Den/Office
Great Room
Laundry Room @ Main & Upper Floor
Master Bedroom @ Upper Floor Rear
View Lot - Rear
Wrap-Around Porch
PLAN PRICING FOR THE Paradise Lodge - Plan M8515A3ST3FD-0