Valencia
M7761A2FE4RTU-0DB
Total Area:
7761 sq. ft.
Garage Area:
1534 sq. ft.
Garage Size:
5+
Stories:
3
Bedrooms:
6
Full Baths:
6
Half Baths:
1
Width:
82'-0"
Depth:
69'-0"
24'-6"
Foundation:
Daylight Basement
Valencia - Plan M7761A2FE4RTU-0DB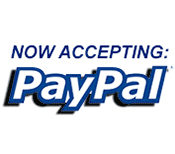 All images are © copyrighted by Architects Northwest. Photographs, if shown, may have been modified to homeowner's preferences or site conditions.
Old World Elegance Offers Ultimate Modern Luxury
. Capturing the easy elegance of a grand Old World hillside estate while taking advantage of a magnificent view, the Valencia's adventure begins with its arched stone entry, leading into a dramatic two-story bridged foyer with living room beyond, a cathedral-like space defined by its eight impressive heavy-timber trusses and a huge window wall directed at the view beyond. The private left side of the main floor holds a luxury guest or parents' suite, formal powder room and 2-story library. A large formal dining room opens to the right of the foyer. A chef's gourmet double island kitchen, butlery with walk-in pantry, huge glazed nook and family room with multiple covered decks and rear outdoor stair provide spacious all-weather view living areas, while a convenient elevator, circular back stair, mud room and 2-car garage complete the main floor. Upstairs, the owners will enjoy the grand master suite with its sitting room, see-thru fireplace, deluxe master bath and huge walk-in closet. A special feature is the master's private covered deck with spiral stair to a roof-level widow's walk. Also upstairs are three deluxe bedroom suites with private baths, the upper library catwalk, elevator, laundry and an enormous bonus room.
UPPER FLOOR
UPPER FLOOR
LOWER FLOOR
LOWER FLOOR
PLAN DETAILS FOR THE Valencia - Plan M7761A2FE4RTU-0DB
Area Summary
Total Area:
7761 sq. ft.
Main Floor:
2736 sq. ft.
Upper Floor:
2740 sq. ft.
Lower Floor:
2285 sq. ft.
Garage Floor:
1534 sq. ft.
Architectural Style
Chateau
European
Modern
Garage
Garage Size:
5+
Garage Door Location:
Front
Garage Type:
Under
Foundation Type
Daylight Basement

Roof Framing
Combination
Number of Rooms
Bedrooms:
6
Full Baths:
6
Half Baths:
1
Roof Pitches
Primary:
3:12
Floor Load
Live (lbs):
40 PSF
Dead (lbs):
10 PSF
Wall Heights
Main:
10'-0"
Upper:
9'-0"
3rd Floor:
0'-0"
Lower:
10'-0"
Roof Load
Live (lbs):
25 PSF
Dead (lbs):
15 PSF
Wind:
85 MPH
Design Features
Bonus Space @ Upper Floor & Lower Floor
Den/Office
Laundry Room @ Upper & Lower Floor
Living & Family Room
Luxury Plan
Master Bedroom @ Upper Floor Rear
Rear Porch
PLAN PRICING FOR THE Valencia - Plan M7761A2FE4RTU-0DB