Windermere
M6300A2S2FD-0
Total Area:
6300 sq. ft.
Garage Area:
1336 sq. ft.
Garage Size:
4
Stories:
2
Bedrooms:
5
Full Baths:
5
Half Baths:
1
Width:
125'-0"
Depth:
71'-0"
36'-0"
Foundation:
Crawl Space
Windermere - Plan M6300A2S2FD-0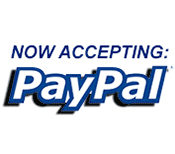 All images are © copyrighted by Architects Northwest. Photographs, if shown, may have been modified to homeowner's preferences or site conditions.
The Ultimate Farmhouse Showcases Drama and Luxury
. A complimentary pair of structures linked by expansive porches, the Windermere offers a grand estate lifestyle with the flexibility to accommodate large or multigenerational families in luxurious surroundings. The gracefully rounded front porch welcomes visitors into the formal foyer, with living and dining rooms on each side. A powerful axis leads through the dramatic central stair rotunda into the double-height family room. A gigantic gourmet island kitchen and nook complete the large informal living space, along with generous service spaces including a powder room, walk-in coat closet, butlery, walk-in pantry, laundry, and mud room leading to the enormous covered BBQ porch with fireplace. A large den with computer nook, private deck and bathroom doubles as a main floor bedroom suite. Upstairs, the foursquare layout includes a huge vaulted master suite with his-and-hers walk-in closets and a decadent master bath with platform soaking tub, three large secondary bedrooms sharing two large baths and a play loft, a laundry room, an enormous bonus room, and a back stair to the mud room area. An oversize 2-car garage with extra storage depth is attached to the main residence, while the semi-detached 2-car garage includes a second-story studio with bath that works as a home business office, mother-in-law apartment, guest suite, caregiver suite or rental.
UPPER FLOOR
UPPER FLOOR
PLAN DETAILS FOR THE Windermere - Plan M6300A2S2FD-0
Area Summary
Total Area:
6300 sq. ft.
Main Floor:
2894 sq. ft.
Upper Floor:
3406 sq. ft.
Garage Floor:
1336 sq. ft.
Architectural Style
Country
Farmhouse
Traditional
Garage
Garage Size:
4
Garage Door Location:
Side
Garage Type:
Detached
Foundation Type
Crawl Space

Roof Framing
Combination
Number of Rooms
Bedrooms:
5
Full Baths:
5
Half Baths:
1
Roof Pitches
Primary:
8:12
Secondary:
12:12
Floor Load
Live (lbs):
40 PSF
Dead (lbs):
10 PSF
Wall Heights
Main:
0'-0"
Upper:
0'-0"
3rd Floor:
0'-0"
Lower:
0'-0"
Roof Load
Live (lbs):
25 PSF
Dead (lbs):
15 PSF
Wind:
85 MPH
Design Features
Best Selling Plan
Bonus Space @ Upper Floor
Den/Office
Front Porch
Laundry Room @ Main & Upper Floor
Living & Family Room
Master Bedroom @ Upper Floor Rear
View Lot - Rear
PLAN PRICING FOR THE Windermere - Plan M6300A2S2FD-0