Riverbend
R4105A3F-0
Total Area:
4134 sq. ft.
Garage Area:
830 sq. ft.
Garage Size:
3
Stories:
2
Bedrooms:
3
Full Baths:
3
Half Baths:
1
Width:
96'-0"
Depth:
77'-0"
28'-0"
Foundation:
Crawl Space
Riverbend - Plan R4105A3F-0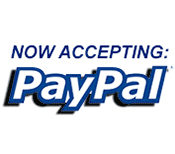 All images are © copyrighted by Architects Northwest. Photographs, if shown, may have been modified to homeowner's preferences or site conditions.
Rustic Craftsman Estate Perfect for Active Living
. Accented by elegant timber details, rugged stone and cascading gabled rooflines, the Riverbend's landmark façade presages an open, dramatic and light-filled interior. The welcoming entry porch leads into a vaulted foyer and vestibule, where an octagonal theme promotes a gentle circulation flow through the home. The wide expanse of the vaulted great room and immense gourmet kitchen combined with the oversized glazed nook and spacious vaulted outdoor BBQ porch create a seamless indoor-outdoor family living space. The secluded master suite is full of luxury, with its private porch, sitting room with fireplace, coffee station, enormous walk-in closet, and spacious, and vaulted master bath with clerestory dormer. The balance of the main floor offers a formal dining room, den or work-at-home office, powder room, guest bedroom with adjacent bath, large laundry, and a flex room that can serve as a theatre, crafts or game room. Tucked under the rooflines, an upstairs bonus room, bedroom and bath complete the residence.
UPPER FLOOR
UPPER FLOOR
PLAN DETAILS FOR THE Riverbend - Plan R4105A3F-0
Area Summary
Total Area:
4134 sq. ft.
Main Floor:
3304 sq. ft.
Upper Floor:
830 sq. ft.
Garage Floor:
830 sq. ft.
Architectural Style
Cottage
Lodge
Traditional
Garage
Garage Size:
3
Garage Door Location:
Front
Foundation Type
Crawl Space

Roof Framing
Trusses
Number of Rooms
Bedrooms:
3
Full Baths:
3
Half Baths:
1
Roof Pitches
Primary:
10:12
Secondary:
4:12
Floor Load
Live (lbs):
40 PSF
Dead (lbs):
10 PSF
Wall Heights
Main:
10'-0"
Upper:
9'-0"
3rd Floor:
0'-0"
Lower:
0'-0"
Roof Load
Live (lbs):
25 PSF
Dead (lbs):
15 PSF
Wind:
85 MPH
Design Features
Bonus Space @ Main Floor & Upper Floor
Den/Office
Front and Rear Porch
Great Room
Laundry Room @ Main Floor
Master Bedroom @ Main Floor Rear
View Lot - Rear
Wide Lot
PLAN PRICING FOR THE Riverbend - Plan R4105A3F-0